mnemonic joins IT-SECPRO, the security month for security professionals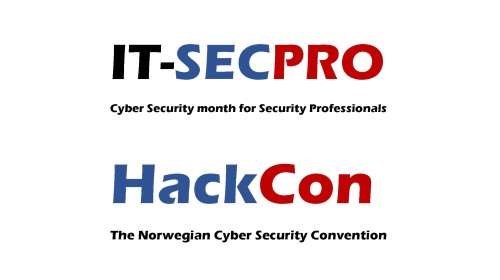 Together with HackCon, mnemonic and other members of the Norwegian security community are participating in Norway's first IT-SECPRO, the security month for security professionals. IT-SECPRO is a not for profit initiative that will run throughout the month of February.
IT-SECPRO includes the following activities:
HackCon 2021 with 12 security related presentations
26 security webinars presented by fellow security professionals
9 different hands-on webinar courses
preHackCon: a 2-day course on security topics related to Norwegian security challenges
Master of Cyber Security competition
Several "meet the experts" sessions
Virtual networking sessions
You can read more about the initiative in this Digi article (Norwegian only).
Program for IT-SECPRO
IT-SECPRO runs from February 1st to the19th. Here you can find the complete program for IT-SECPRO.
You can participate in two presentations by mnemonic during IT-SECPRO:
"Email is dead – long live email!", with Ole Kristian Rosvold, Håkon Nikolai Stange Sørum, and Adrian Helle on February 9th 10:30-11:30
"Cloud pentesting in Azure", with Cody Burkhard on February 11th 10:30-11:30
Interested in signing up?
IT-SECPRO is included as a part of your HackCon 2021 registration.
To get a discountet price of admission when signing up for IT-SECPRO and HackCon, write "mnemonic" in the comment field (3966,- NOK)